At CLG Injury Law, we go beyond providing excellent legal services. As we are committed to making a positive difference, community engagement is very important to us. Giving back both enrich our personal experiences practicing law and help us contribute to the communities where we live and work.
CLG Injury Law is proud to host the car seat inspection & installation event held annually in September. The event is part of the National Child Passenger Safety Week. Certified technicians will be onsite to properly install children's car seats.
Parents and children are welcome to the free barbeque, cake, music, gifts and face painting. There are also three prizes, including a free car seat. Let's all do what we can for child passenger safety.
Big thank you for our friend Bob Basque and 44 others who participated in the Sheers of Hope Challenge for the Oncology Centre.
CLG is a proud sponsor of the Moncton Elks – 2019 Purple Cross Draw which proceeds from draw support local Hospitals and charities.
CLG Injury Law is a proud Silver Sponsor for the LivePhoma event which supports Lymphoma research at the Jewish General Hospital.
CLG Injury Law proudly supports the Greater Moncton Ladies Hoop Classic by sponsoring their 23rd tournament this year. This event, taking place at the end of November in Moncton, showcases some of the best high school basketball players in Atlantic Canada.
Over the years, many of the players participating in this tournament have represented their respective provinces on provincial and Canada Games teams and many have gone on to play at the small college or university level. Good luck to all the players!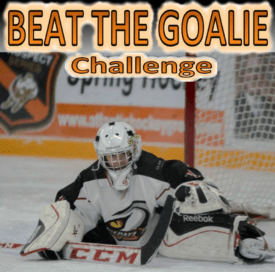 CLG sponsored Niko in his journey to represent Atlantic Canada in "The Show" in Minnesota, US. Goodluck Niko!
CLG Injury Law sponsored Bessborough School, allowing them to integrate NearPod technology into their classrooms. Our sponsorship will therefore offer students a new, interactive way to learn.
Joe's name appears on the donor's wall of the Boys and Girls Club of Moncton due to the numerous donations he has made over the years. CLG proudly supports this organization in their pursuit of creating a safe and supportive place for children and youth of the greater Moncton area.
CLG Injury Lawyers is just not out helping the community, we are proud mmembers of the following associations: