What to do at the scene of an accident?
Get help for anyone injured. Don't move the victim. Keep the injured person warm.
Warn approaching traffic – don't let one accident cause another.
Call an ambulance if you think someone may be seriously hurt.
Call police if someone is injured or if there is substantial damage to the vehicles.
Co-operate fully with the police and obtain the incident number assigned to you case.
Obtain the driver's name, address, date of birth, telephone number, driver's license number, driver's license expiration date, insurance company name, insurance registration number and registration expiration date. Write down the year, make, model and license plate numbers of all vehicles involved in the accident.
Obtain names, addresses and telephone numbers of any passengers and witness to the accident. Ask them to stay and talk to the police. If they cannot stay, ask them to explain to you what they saw and eventually write everything down.
Identify people at the accident scene, even if they will not give you their contact information. If someone saw the accident and leaves the scene, you should make a note of his/her license plate number.
Do not give any opinion about the accident to other people.
Seek medical attention, as soon as possible.
✓ You Pay Nothing Until We Win       ✓ Free Case Evaluation        ✓ 25 Percent Contingency Fees
CLG Injury Law understands that your accident has had negative impacts on your life. Contact us today to get us fighting for you in your corner. Let's get you back on the road of life.
We are here to help clients and people. If you are experiencing difficulties in your life due to an accident, please reach out and let us help fix this disruption to your lifestyle. We are here for you!
An informed client is a happy client. Check out the latest CLG Injury Law News, Health & Safety Tips, Recalls, Law Briefs, and much more: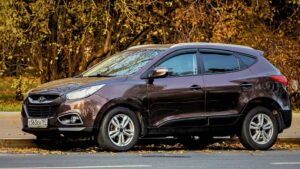 In a concerning development, Hyundai and Kia are recalling a staggering number of vehicles in Canada and the United States...
Read More
Browse other sections to find out more information about your situation: