Find out about your Brain injury
We Always Offer A FREE No Obligation Case Evaluation |  You Don't Pay Fees If There Is No Recovery
Background Information About LTD Insurance
There are two types of TBI – open-brain and closed-brain. They are determined by the way the brain was injured.
What is LTD Insurance?
Long-Term Disability (LTD) insurance pays you a portion of your lost income if you become too disabled to work.
What is LTD Insurance Regulated?
LTD insurance in Canada is regulated at the provincial level and is there- fore governed by your province's laws, which may include:
Insurance Act
Statute of Limitations
Rules of Court
Are All LTD Policies The Same?
If you drive a car, you must have insurance. Since car insurance is legally required, all car insurance policies in that province are fairly similar and must offer at minimum a certain amount of coverage.
Disability insurance policies are different. Because you aren't obligated to have an LTD policy, there is no legally defined minimum or "standard" coverage. That means all LTD policies are different and can vary greatly from one to the other.
What if My Disability Didn't Happen at Work?
Even if you receive your LTD coverage through your employer, you don't need to have been injured at work to qualify for long- term  disability  benefits.  LTD insurance isn't there to compensate you for workplace accidents – it's to replace your income if you become unable to work.
What Qualifies as a Long-Term Disability?
Most LTD policies cover you no matter what injury or disability pre- vents you from working – the key point is that you aren't able to work.
Some policies, however, exclude certain specific illnesses; others may exclude illnesses that are compensable under a workplace compensation claim.
Note that the disability must have happened since the time your LTD insurance was active, so any disability you had before you got your insurance will be excluded.
How Disabled do I Have to Be to Qualify?
Generally, you will qualify for LTD benefits if you are not able to do all (or most) of the duties of your current job.
Some policies say you must be "completely disabled" to qualify for benefits. That's usually just a different way to state the point above – that you must be unable to perform the normal functions of your usual job. It doesn't necessarily mean that you must be completely unable to do any part of your job at all – just that your disability is such that it would be better for you to stop working so you can focus on getting better.
Certain policies also require that, to qualify, you must be unable not only to do your current job, but any job for which you are qualified. Your policy documents will have full details.
When Can I Apply for Benefits?
You need to be off work for several months before you can access LTD coverage – this is called the "elimination" or "qualifying" period and it generally ranges from 90 to 180 days (3 to 6 months). Your policy will specify the exact waiting period that applies to you. The waiting period exists to ensure that injuries are truly "long term" and not something that will heal in a few weeks.
In the short term you may have access to Short-Term Disability coverage (also called a Weekly Indemnity benefit plan) – those benefits will be available after a much shorter waiting period. If you don't have access to Short-Term Disability or Weekly Indemnity benefits, you may qualify for Employment Insurance Sickness Benefits through the Government of Canada. These can provide you with up to 15 weeks of sick benefits that usually provide up to 55% of your weekly income.
How Do I Apply?
The first thing to remember is that the rules that apply to you (for ex- ample which deadlines apply to you, the benefits you may be entitled to, how to apply for benefits) are all found in your specific insurance policy. There are very few general rules that apply to all long-term disability claims – the specifics vary from policy to policy, so you need to check your own policy to determine which rules apply to your claim.
Each long term disability insurance company has its own application package that you need to fill out and return to them. They generally all include three basic forms:
Claimant Statement Form (you fill this one out yourself)
Employers' Form (your employer fills this one out)*
Doctor's Medical Report Form (your doctor must fill this one out)
*If you are a self-employed professional or business person, you will have to fill out application forms for the self-employed. These will be supplied by your insurance company.
A delay in the insurance company receiving any of these forms will hold up your entire application. It's extremely important to have these forms filled out properly by yourself, your employer and your doctor.
My doctor supports my LTD claim but the insurance company wants me to see a doctor they have chosen. Can they do this?
Many LTD policies allow the insurance company to have you assessed by the doctor of their choice to decide whether you are entitled to benefits. If that happens, the doctor chosen by the insurance company must be reasonably qualified to do the assessment, and the exam itself must be reasonable.
If you refuse (without good reason) to see the insurance company's doctor, you will be in breach of the insurance policy, which may be grounds for the insurance company to deny your claim.
This is often an area of great concern; if you have any doubts or questions, it may be in your best interest to seek the advice of a qualified lawyer.
The Insurance Company's Response
There are two types of TBI – open-brain and closed-brain. They are determined by the way the brain was injured.
I Think the Insurance Company Has Hired Someone to Follow and Videotape Me. Is This Legal?
Insurance companies often hire outside companies to follow, photo- graph and record people who make LTD claims. They do this to ensure that you are truly disabled and to minimize fraudulent claims.
That means it's particularly important to be honest and open with your doctors, specialists, the insurance company and your lawyer. If you are honest and open, nothing they videotape or photograph will hurt your case. In fact, it can be helpful to have that evidence, as it usually shows that you are in fact disabled.
Generally speaking, this type of surveillance is legal. Most investigative companies obey the law and do not engage in anything that could be considered trespassing or an invasion of your privacy. However, if at any time you feel in danger, you should contact the police.
Receiving a Response
Once the insurance company receives all three forms (see pg. 5), it will review the information and make its decision. The length of time they have to make a decision will depend on what is stated in your policy – typically the time limit is 30 to 90 days.
When it has processed your claim, the insurance company will get back to you with one of three decisions:
Claim Approved
Claim Denied
More information is needed
My Claim Was Approved, What Happens Now?
How Much Does LTD Pay?
LTD policies typically pay 2/3 of your pre-disability salary (66.6%) but they may range between 50% and 80%. Some policies also have a maximum monthly payment which may cap the total amount you receive. Your policy will specify the amount you are entitled to.
Can other benefits be deducted from my LTD payments?
Most LTD policies are intended to top up the disability benefits available to you elsewhere. This means LTD policies usually deduct the amount you receive from other sources, such as:
Benefits from any Worker's Compensation plan
Disability benefits received under any other government program, like CPP or EI sickness benefits
Income from a crime victim compensation program
Wages from any employer, including any severance pay
Can the Insurance Company Deduct My Children's Portion of My CPP Disability Benefits?
Often your LTD benefits can also be reduced by the amount payable to your dependants (children, for example) as well. One very common example of this is the deduction of benefits payable to the children of a person receiving CPP Disability. If your insurance company makes this deduction you should speak with a lawyer right away.
Can My Ltd Insurance Company Force Me to Apply for CPP Benefits or Other Benefits?
Often, yes. Many policies allow the insurance company to make you apply for benefits from another source (like CPP or Worker's Compensation), since these additional benefits would be deducted from the payments you receive from the insurance company. If you choose not to apply for these other benefits, the insurance company may still de- duct from your monthly benefits the amount you would have been entitled to receive.
If you apply for other benefits and are denied, they may also be able to make you appeal the decision. If you are asked to do something like this, ask the insurance company representative to show you which part of the policy gives them the power to ask you to do this.
Are My Benefits Taxed?
If your employer was paying for your LTD insurance, your benefits will be taxed. If you were paying for the insurance yourself they will not be taxed. If you were each paying a portion of the insurance premium, you may need a legal opinion on the taxation that will apply.
Does LTD Provide Medical and Dental Benefits?
No. LTD benefits serve only to replace your income and do not include any additional benefits that you may have been receiving from your employer. You may be able to keep your workplace medical plan while you are on LTD, but that would be arranged between you and your employer, not with the LTD insurance company.
Contact Us Today To Start The process
CLG Injury Law understands that your accident has had negative impacts on your life. Contact us today to get us fighting for you in your corner. Let's get you back on the road of life.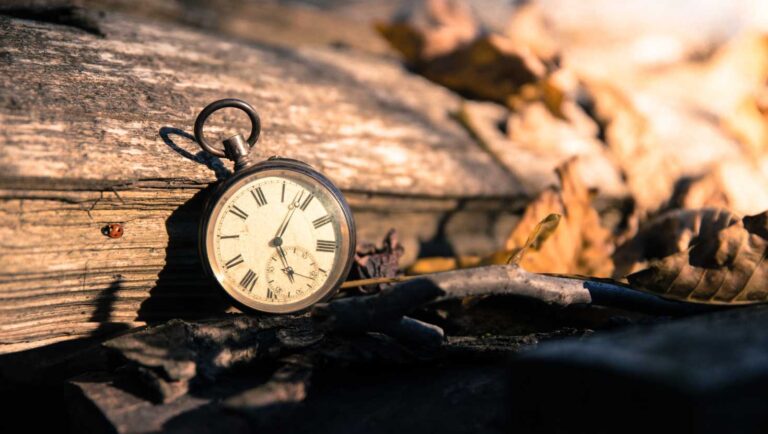 Navigating the Hazards of the Fall Time Change As the...
Read More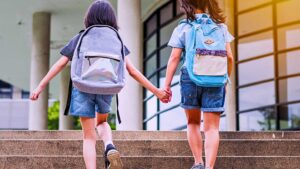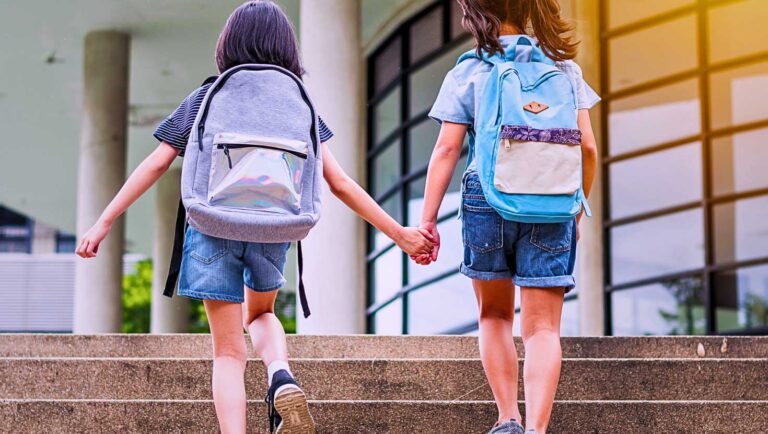 In this all-encompassing guide, we'll dive deep into Canadian road...
Read More
Getting behind the wheel of your car may seem like...
Read More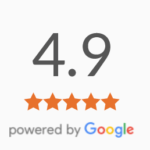 Learn how can we help you?
See what our clients had to say about CLG Injury Law on Google Reviews.
It's good to be recognized. CLG Injury Law has received awards from a variety of organizations. Some are listed below:

If you've been injured, call us for a free, no-obligation consultation.
There is one phone number for all of our offices across the Maritimes: