When to See a Doctor After an Accident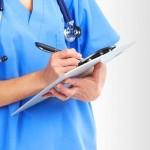 Meeting a doctor after an accident is very important, and not just for legal reasons. Not all injuries are immediately visible, and your doctor can make sure you get the treatment you may need.
A doctor's check-up is also very important if you decide to file a claim against an insurance company. If you were injured in the accident, it will help prove that the accident was the cause of the injuries.
With that in mind, try to get a medical consultation as soon as possible after your accident. If you have visible physical injuries it's also a good idea to photograph them to document the injuries you sustained in the accident.