What should I bring when meeting with my lawyer for the first time?
Although every case is unique, the following items will almost always be helpful to your lawyer.
Government issued ID (such as a drivers license);
Medicare Card
Private Medical Insurance Coverage (eg. Blue Cross)
Police Accident Card
Motor Vehicle Accident Report
Medical Records
Insurance Companies Contact information
Correspondence from Insurance Companies
List of Doctors and Other Health Care Providers
Photos of Accident Scene and vehicles
Photos of Injuries
Employment Information (pay-stub)
Witness Statements
List of Potential Witnesses
Receipts for out of pocket expenses.
Try to provide as many of the above items as possible during your initial meeting with your lawyer. If you have time, organize everything together into a folder or file. This will save your lawyer a great deal of time and help expedite the information-gathering process.
Be Prepared To Fill Out Paperwork.
When a personal injury lawyer decides to take your case, one of the most important things that will happen is the collection of important documents such as:
A. Contingency Fee Agreement
A contingency fee is a type of fee arrangement commonly used in the legal industry, particularly in personal injury and some other civil cases. In this arrangement, a lawyer or law firm agrees to represent a client and handle their case without charging any upfront fees. Instead, the lawyer's fees are contingent upon the outcome of the case – specifically, whether the client wins or receives a favorable settlement.
Here's how a contingency fee works:
No Upfront Costs: The client doesn't need to pay the legal fees at the beginning of the case.
Outcome-Based Payment: If the case is successful and the client receives compensation (either through a settlement or a court judgment), the lawyer's fees are calculated as a percentage of the amount recovered. This percentage is agreed upon between the client and the lawyer before the representation begins. CLG Injury Law charges a contingency fee of 25%.
If You Don't Win, You Don't Pay: If the case is not successful and the client doesn't receive any compensation, the lawyer typically doesn't receive any fees. This aspect of the arrangement aligns the lawyer's interests with the client's, as the lawyer only gets paid if the client gets compensated.
B. Authorization And Release Forms.
In the context of a personal injury law, an authorization and release form are used to obtain the necessary permissions from clients to initiate legal actions, gather evidence, communicate with relevant parties, and represent the client's interests in a personal injury case. This is particularly important in personal injury cases where sensitive medical information, accident reports, insurance documents, and other relevant information need to be obtained to build a strong case.
Authorization and release forms are essential for establishing clear consent and legal boundaries when handling sensitive information or representing someone's interests. They help protect both parties by ensuring that actions are taken with proper consent and by outlining the limits of liability.
Download the PDF Here!
Learn more about what to expect at your first meeting with your lawyer. Want to save a copy of this page so you can read it at a later time? Click the button to save to your desktop or phone.
Download Now!
✓ You Pay Nothing Until We Win       ✓ Free Case Evaluation        ✓ 25 Percent Contingency Fees
CLG Injury Law understands that your accident has had negative impacts on your life. Contact us today to get us fighting for you in your corner. Let's get you back on the road of life.
We are here to help clients and people. If you are experiencing difficulties in your life due to an accident, please reach out and let us help fix this disruption to your lifestyle. We are here for you!
An informed client is a happy client. Check out the latest CLG Injury Law News, Health & Safety Tips, Recalls, Law Briefs, and much more: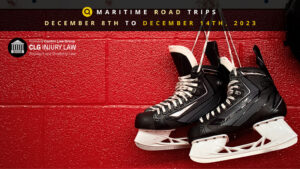 Get ready to hit the road and explore the best of the Maritimes during the week of December 8th to...
Read More
Browse other sections to find out more information about your situation: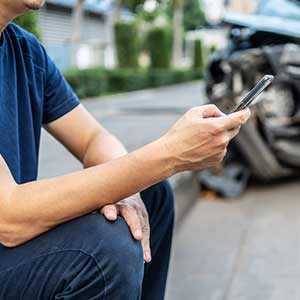 We answer your questions about what to do after an accident, doctors & more.
Learn all about what your case is worth and if you should proceed with your case.
Find out what you need to know before contacting a lawyer after an accident.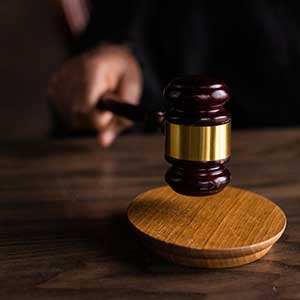 We tackle your questions about the settlement and litigation process.