What is uninsured or under-insured motorist insurance coverage?
Unraveling Uninsured and Under-Insured Motorist Insurance Coverage in Atlantic Canada
Accidents on the roads can happen when you least expect them, and they often come with a range of complications. In Atlantic Canada, having a comprehensive understanding of your auto insurance coverage is vital to protect yourself in the event of an accident. One critical component of auto insurance that deserves your attention is uninsured and under-insured motorist coverage. In this comprehensive guide, we'll delve into what uninsured and under-insured motorist insurance coverage is, how it works, and why it's an essential aspect of your auto insurance policy in Atlantic Canada.
Uninsured Motorist Coverage: Protecting Against the Uninsured
What is Uninsured Motorist Coverage? Uninsured motorist coverage, often referred to as UM coverage, is a crucial safeguard that protects you, the driver, when the other party responsible for the accident lacks any insurance coverage. In essence, it steps in to provide you with compensation when the at-fault driver is financially unable to do so.
Why is Uninsured Motorist Coverage Necessary? Even though Atlantic Canada mandates that all drivers carry auto insurance, there are instances where individuals may not comply with this legal requirement. When you find yourself in an accident caused by an uninsured driver, your uninsured motorist coverage steps in to bridge the gap and ensure you receive the compensation you rightfully deserve. This coverage is your safety net when the other party fails to fulfill their legal obligation.
Under-Insured Motorist Coverage: Protection Against Insufficient Coverage
What is Under-Insured Motorist Coverage? Under-insured motorist coverage, known as UIM coverage, serves as a vital safeguard in situations where the at-fault driver possesses insurance but falls short of providing adequate coverage to cover all the damages resulting from the collision. In such cases, UIM coverage supplements the responsible party's policy to ensure your financial well-being.
Why is Under-Insured Motorist Coverage Important? While Atlantic Canada mandates that drivers carry insurance, the minimum coverage requirements may not always suffice in cases of severe accidents. When the negligent driver's insurance is insufficient to cover your medical expenses, property damage, or other losses, under-insured motorist coverage becomes your lifeline. It ensures that you're not burdened with excessive costs due to someone else's negligence.
Key Considerations:
Mandatory vs. Optional Coverage: In Atlantic Canada, uninsured motorist coverage is typically mandatory, ensuring that all drivers have some degree of protection in the event of an accident with an uninsured driver. However, under-insured motorist coverage is often optional but highly recommended due to its substantial benefits.

Coverage Limits: Be aware of the coverage limits specified in your policy. Understanding these limits is crucial, as they dictate the maximum amount of compensation you can receive from your uninsured and under-insured motorist coverage.

Negotiating Settlements: If you find yourself in a situation where you need to utilize your UM or UIM coverage, it's essential to work closely with your insurance provider and legal counsel to negotiate a fair settlement that adequately addresses your losses.
Safeguarding Your Financial Well-Being
Uninsured and under-insured motorist insurance coverage is more than just a checkbox on your auto insurance policy; it's a safeguard that protects your financial well-being in uncertain situations. In Atlantic Canada, where accidents can occur despite the best precautions, having these coverages ensures that you're not left to bear the brunt of the financial burden when faced with uninsured or inadequately insured drivers. It's a valuable asset that provides peace of mind and reinforces your ability to move forward after an accident, knowing you have the support you need.
✓ You Pay Nothing Until We Win       ✓ Free Case Evaluation        ✓ 25 Percent Contingency Fees
CLG Injury Law understands that your accident has had negative impacts on your life. Contact us today to get us fighting for you in your corner. Let's get you back on the road of life.
We are here to help clients and people. If you are experiencing difficulties in your life due to an accident, please reach out and let us help fix this disruption to your lifestyle. We are here for you!
An informed client is a happy client. Check out the latest CLG Injury Law News, Health & Safety Tips, Recalls, Law Briefs, and much more: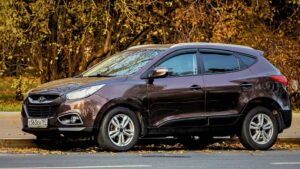 In a concerning development, Hyundai and Kia are recalling a staggering number of vehicles in Canada and the United States...
Read More
Browse other sections to find out more information about your situation: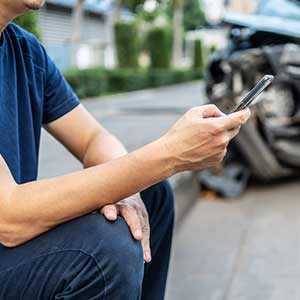 We answer your questions about what to do after an accident, doctors & more.
Learn all about what your case is worth and if you should proceed with your case.
Find out what you need to know before contacting a lawyer after an accident.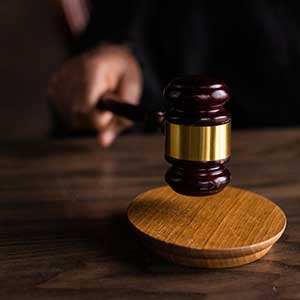 We tackle your questions about the settlement and litigation process.