What are factors that insurance companies consider while evaluating injury claims?
Your medical treatment will serve as the best indication of your injuries. The insurance company will consider the amount of your medical bills as the primary factor in valuing your case for settlement. Consequently, the adjuster will closely scrutinize your medical records, looking for ways to reduce the value of your claim. In particular, adjusters will look these "red flags" in your medical records:
Are your medical bills proportionate to your claimed injuries?
Insurance adjusters look for a sense of proportionality between the injuries claimed and the extent of the medical treatment received.
Where were you treated?
In addition to the amount of your medical treatment, the source of the treatment will be important to the adjuster. Do your medical bills reflect a hospital stay, physical therapy, medical and osteopathic treatment, chiropractic treatment, diagnostic tests, orthopedic devices, prescriptions or over-the-counter medicine? In the eyes of an adjuster, a two-week hospital stays, and three months of physical therapy is much stronger evidence of an injury than a few thousand dollars' worth of negative diagnostic tests and adjustments by a chiropractor. There is no question that adjusters are less impressed by chiropractors than by board certified orthopedic surgeons.
Do your medical records contain evidence suggesting a lack of "causation"?
Do your records include a notation about prior claims or injuries? Is there any mention of a pre-existing condition or an injury to the same body part? Is there any reference to intoxication, alcohol or drugs? Does anything in your medical records deviate from the "official" account of the accident that has been represented to the adjuster?
Is there a correlation between the medical records and treatment received?
Adjusters become suspicious if the medical bills submitted lack the necessary corresponding medical reports. The reports validate the diagnosis made, treatment given and future prognosis. If your personal injury lawyer does not include a medical report for each bill, the adjuster may discount or even disregard – those charges. It is often said, "If it's not in the chart, it didn't happen." Some insurance adjusters take the same approach to evaluating medical expenses: If there's not a medical report to go along with the bill, it isn't worthy of consideration.
Does your treatment seem appropriate for your claimed injuries?
Treatment that is not typically indicated by the type of injury being claimed, such as a psychiatric referral for a low-impact accident or soft-tissue injuries, will be questioned.
What is the quality of the medical information you have provided?
Computer-generated medical reports, in which only the patient's name has been changed, raise eyebrows. Fill-in-the-blank medical reports also will be viewed with skepticism. Narrative reports from well-respected doctors explaining the nature of your injuries are preferable to hen-scratched office notes that fail to document much of anything. Reports that are detailed, descriptive and factual are best. On the other hand, reports that use terms such as "slightly possible," "maybe" or "dubious" can hurt the value of your case. Hospital records with detailed nurses' notes are also excellent sources of information on your injuries.
What did you tell the first doctor you saw after the incident?
Expect the adjuster to scrutinize the medical records of the first care- giver, focusing on the history given. If that history says nothing about an accident or attributes the injury to a pre-existing condition, expect adjuster resistance.
Other Factors Commonly Considered
In addition to your medical records, these nine factors are commonly considered by claims adjusters in evaluating an injury claim for settlement. Depending on the specifics of your situation, other factors also may apply:
Anticipated future medical bills For some injuries, future treatments are foreseeable. If you anticipate future medical expenses, your injury lawyer should include, with your demand letter, a doctor's opinion to this effect and an estimate of the costs of this future treatment.
Evidence of liability The ultimate question is: How strong is your case that the defendant's negligence (unreasonable carelessness under the circumstances) caused your injuries? It doesn't matter whether you were injured in an auto accident or a slip-and-fall, or by a defective product. The bottom line depends on the strength of your case against the defendant's, with respect to the primary issue of negligence. If the defendant's liability (fault) is absolutely clear the value of your settlement is correspondingly increased. If the liability is on the weak side, the value of your case is correspondingly reduced. Likewise, comparative negligence refers to the role your own negligence may have played in causing your injuries. As your negligence approaches 50% of that of the defendant, the value of your case decreases significantly. If there are soft spots in your liability case, expect the adjuster to probe them and use these as "discount points" in whittling down any offer.
The nature and severity of your injuries By their very nature, some injuries are worth more to insurance companies than others. Broken limbs, permanent scarring or impairment, rupture of internal organs and other well documented, objective injuries are worth more to insurance companies than other injuries where the symptoms are completely subjective. The insurance company assumes that if you have a compound fracture, for example, a court will award you a large verdict because the courts can see your injury and almost feel your pain; on the other hand, it will be far more difficult for a court to identify with a low back injury or neck injury that has no supporting objective evidence.
Conversely, if your doctor has indicated any amount of permanent impairment, scarring or disfigurement, this factor will increase the value of any settlement by a fairly substantial amount. Scars (especially on the face, and especially on women), burns, dog bite marks and other permanent disfiguring aspects are constant reminders of the injury. Courts can see such injuries and are more likely to award higher damages than in cases involving "mere" pain and suffering. Your medical bills can be low, your loss of income can be low, and your injuries may be fairly minimal. However, if you have some permanent scarring or disfigurement, the settlement value will increase.
Evidence of lost wages Suppose you were out of work for three months with a soft tissue injury sustained in a car accident. Your personal injury lawyer must present verifiable proof of your wage loss, including:
A written report from your doctor stating that you unable to work for a specified period of time; and
A statement from your employer, verifying your hourly wage or salary, and your absence from work for the same period of time noted in the doctor's report.
Without that documentation, expect the adjuster to haggle over this aspect of the settlement demand and discount most of your claimed lost wages.
Evidence of anticipated future wage loss Future wage loss might result from a diminished earning capacity as a result of a permanent disability, or from time off work due to hospitalizations, therapy or ongoing treatment. A written medical opinion supporting your anticipated wage loss will help to persuade the adjuster to account for this element of damages in any settlement offer.
Your injury lawyer's track record How many cases of this type has your personal injury lawyer handled before? Did he or she win, lose or leverage a big settlement? The adjuster will know and will factor this into his or her negotiating strategy.
Time-lag between accident and report of injury The longer the time-lag between an accident and a report of an injury, the greater the skepticism with which the adjuster will view the claim. Be ready to explain why you denied any injuries at the accident scene but visited the emergency room three days later. Be prepared to explain why the "History" section of a medical report makes no mention of the accident.
Your prior claims history If you have a long history of prior insurance claims, do not expect a quick or generous settlement offer. In fact, the adjuster will be suspicious and may arrange surveillance on you or flag your file for a fraud investigation.
Download the PDF
Click the link to download the PDF version of this post to find out secrets that the insurance companies don't want to know.

✓ You Pay Nothing Until We Win       ✓ Free Case Evaluation        ✓ 25 Percent Contingency Fees
CLG Injury Law understands that your accident has had negative impacts on your life. Contact us today to get us fighting for you in your corner. Let's get you back on the road of life.
We are here to help clients and people. If you are experiencing difficulties in your life due to an accident, please reach out and let us help fix this disruption to your lifestyle. We are here for you!
An informed client is a happy client. Check out the latest CLG Injury Law News, Health & Safety Tips, Recalls, Law Briefs, and much more: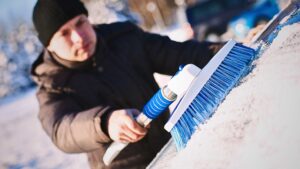 In this blog post, we delve into the importance of diligently removing snow and ice from your vehicle before hitting...
Read More
Browse other sections to find out more information about your situation: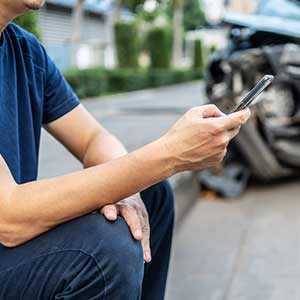 We answer your questions about what to do after an accident, doctors & more.
Learn all about what your case is worth and if you should proceed with your case.
Find out what you need to know before contacting a lawyer after an accident.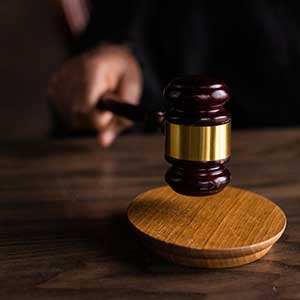 We tackle your questions about the settlement and litigation process.