Top-Rated Drunk Driving Accident Injury Lawyers in Moncton
Experience. Trust. Results.
For 35 years, CLG Injury Lawyers have helped thousands of injured clients. We fight for your rights to receive the maximum compensation you deserve. Providing you the Peace of Mind to focus on your Road to Recovery.

How To Proceed With A Claim
How Our Lawyers Can Help
Frequently Asked Questions
Our Latest Blog Posts
Why Choose CLG Injury Lawyers
Client Reviews
Know Your Rights​ After a Drunk Driving Accident in Moncton
CLG Injury Law takes great pride in being recognized as one of the top-rated Drunk Driving Accident Injury Law Firm in the Moncton area. When you find yourself grappling with the aftermath of a drunk driving accident, you can trust us as your unwavering advocates, committed to securing the rightful compensation you deserve.
Drunk driving accidents present unique and complex challenges, and at CLG Injury Law, we possess a deep understanding of the intricacies involved. Our experienced personal injury lawyers offer a complimentary, no-obligation case evaluation, where we will clarify your legal rights, assess the merits of your case, and provide a comprehensive overview of the entire personal injury claim process. Our approach is assertive and dedicated, as we work tirelessly to ensure that those affected by accidents caused by drunk drivers receive full compensation for their injuries.
Our injury law firm serves all New Brunswick, Nova Scotia and Prince Edward Island, with offices in Moncton, Saint John, Fredericton, Miramichi, Bathurst, Charlottetown, Truro, and Halifax. We can meet you at our offices, home, hospital, or via videoconferencing. We are here to help you though this rough time in anyway we can!
Serving The Maritimes Since 1987
See what our clients have to say about their experience with CLG Injury Law:
Claims Against At-Fault Party
Claims for SEF 44 Insurance?
Claims for Section B No-Fault Benefit

Who is covered by Section B No-Fault Benefits?

Loss of Income Benefits

Limitation Period for Section B Benefits

Medical and Rehabilitation Benefits
Claims for Collateral Benefits?

Which benefits are Deductible from Damages?

Deductibility in Benefits in Insurance Contracts

Which Benefits are Non-Deductible from Award Damages?
What is a Minor Injury CAP Case?
How To Proceed With A Claim - 5 Steps
STEP 1: Meet with a Lawyer

Call our office for a free consultation with an experienced injury Lawyer. We will inform you of your legal rights, time limitations, obligations and the injury claims process.

You should know your legal rights before signing any documentation or discussing your case with the insurance representatives.

We can meet you at home, hospital, via video conference or at any of our 9 offices located throughout the Maritimes.

There is NO obligation and No Fees if No Recovery
STEP 2: Focus on Your Medical Recovery

Our goal is to help you receive full treatment, proper attention and the best rehabilitation needed for your recovery. Our legal team has the experience and resources to refer you to medical professionals and specialists who will provide expert opinions to establish the nature of your injuries and also provide recommendations required to help you achieve maximum medical rehabilitation and recovery.

Our dedicated Lawyers will help you understand medical insurance matters as well as pursuing treatment payments from the no fault Section B provider. We will also document and record information on your medical treatment. Our firm will handle the legal details so you can focus on your medical well-being.
STEP 3: Gathering Facts and Evidence

Our law firm will gather the facts and evidence required to:

Investigate liability for the accident;

Assess the nature and extent of the injuries;

Determine past and future loss of income

Determine loss of valuable services (homecare);

Assess the cost of future care.

Our law firm has a network of independent medical experts, engineering experts, vocational rehabilitation experts, future care experts, actuarial and economic experts.

Our relationship with these experts will help you receive full and fair compensation.
STEP 4: Lawsuit & Discovery

Generally speaking, you have 2 years to file a lawsuit, if you are injured as a result of someone else's negligence. However, this time limit may be significantly reduced depending on the particular facts of your case.

Once we review your case and gather facts and evidence, we will file the lawsuit on your behalf.

You may be required to attend an Examination for Discovery, whereby the Defence Lawyer is permitted to question you under oath. We will guide you through the process and thoroughly prepare you for the questions at Discovery.

Our Lawyers will be sitting beside you to ensure all questions are proper and relevant.
STEP 5: Settlement

Over 95% of injury cases are settled before Trial. We will only recommend settlement if it is in your best interest. Although the vast majority of cases are settled, we prepare every case like it is going to Trial.

If the insurance company does not make a fair and reasonable settlement offer, we are prepared to go to Trial. Our Lawyers are experienced and knowledgeable Trial Lawyers and are very familiar with the Trial process.

Our proven track record confirms you can expect professional service with excellent results.
See What Makes CLG Injury Law Different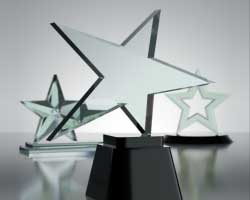 Recognized by the legal community for both ability and ethical standards. Our clients receive professional service. See Reviews
Call Now for a No Obligation, Free Interview to assess your claim!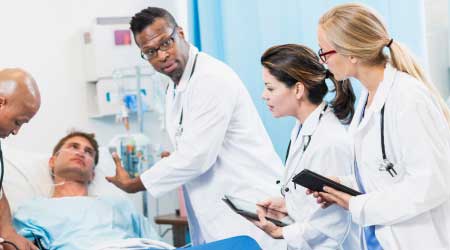 Serious Injury & Fatalities
CLG Injury Lawyers handle all types of cases involving serious injuries or fatality, including:
Frequently Asked Questions
 Explore the resources below to help answer all of your accident injury questions:
Assessing Drunk Driving Trends in Canada
Understanding the dynamics of impaired driving is pivotal in promoting road safety and saving lives. In this comprehensive exploration, we delve into the latest data on impaired driving in Canada for the year 2019, unearthing insights into its various facets, including trends, legislative impacts, regional variations, and demographic characteristics. These findings provide valuable context for efforts to combat impaired driving and enhance the safety of our roadways.
In 2019, the police-reported impaired driving rate witnessed a notable 19% increase compared to the previous year, effectively ending a downward trend that had persisted since 2011.
This shift was influenced by a series of legislative measures introduced in 2018 to address drug-impaired driving. In 2019, law enforcement reported 6,453 incidents of drug-impaired driving, constituting 8% of all impaired driving cases and reflecting a substantial 43% surge from 2018. Meanwhile, alcohol-impaired driving, also affected by new legislative measures, experienced a 15% increase in 2019.
Despite these fluctuations, it's noteworthy that the rate of impaired driving resulting in fatalities reached its lowest point since data collection commenced, marking a substantial 38% reduction from 2018. Conversely, the rate of impaired driving leading to bodily harm witnessed a slight uptick (+4%).
When analyzing impaired driving rates among the provinces, Prince Edward Island, Saskatchewan, and Newfoundland and Labrador reported the highest rates in 2019, whereas Ontario, Quebec, and Manitoba had the lowest rates.
Among the census metropolitan areas, Moncton, Abbotsford–Mission, and Lethbridge recorded the highest rates of impaired driving, while Kingston, Toronto, and Winnipeg reported the lowest rates.
Alcohol-impaired driving exhibited peaks on weekends and during late evenings. In contrast, the rate of drug-impaired driving showed minimal variation throughout the day, with police reporting nearly as many incidents between 11:00 a.m. and 3:00 p.m. as between 11:00 p.m. and 3:00 a.m.
Impaired drivers are most frequently men and young adults, yet it is notable that among these demographics, alcohol-impaired driving witnessed the most significant decrease, whereas drug-impaired driving showed the least increase. According to police-reported data, impaired driving resulted in the loss of as many as 155 lives in Canada in 2019 (comprising 88 impaired drivers and 67 other road users), and it caused injuries to 540 individuals. For context, when excluding homicide, all other criminal offenses resulting in death accounted for 108 casualties in 2019.
Sources: https://www150.statcan.gc.ca/n1/pub/85-002-x/2021001/article/00012-eng.htm
An informed client is a happy client. Check out the latest CLG Injury Law News, Health & Safety Tips, Recalls, Law Briefs, and more: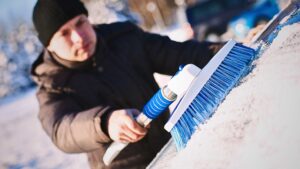 In this blog post, we delve into the importance of diligently removing snow and ice from your vehicle before hitting...
Read More Of This Blog
The 15 Reasons That You Should Contact Us
With over 35 years experience, our personal injury law firm understands the impact an injury has on your life, including the physical, emotional, and financial burden placed on you and your family. There are many reasons to chose CLG Injury Law to represent you..
We want to get you back to your life…where you belong.
We take care of your legal Struggles - So you can get back to what matters