Top-Rated Distracted Driving Accident Injury Lawyers in Moncton
Experience. Trust. Results.
For 35 years, CLG Injury Lawyers have helped thousands of injured clients. We fight for your rights to receive the maximum compensation you deserve. Providing you the Peace of Mind to focus on your Road to Recovery.

How To Proceed With A Claim
How Our Lawyers Can Help
Frequently Asked Questions
Our Latest Blog Posts
Why Choose CLG Injury Lawyers
Client Reviews
Know Your Rights​ After a Distracted Driving Accident in Moncton
In the vibrant heart of Moncton, we, at CLG Injury Law, take immense pride in being one of the top-rated destinations for legal support when it comes to handling cases of distracted driving accidents. Our unwavering commitment is to ensure that every victim receives the rightful compensation they deserve in the wake of such unfortunate events.
Distracted driving accidents, characterized by their unique challenges, find their match in the expertise offered at CLG Injury Law. Our seasoned personal injury lawyers stand ready to provide a free, no-obligation case evaluation, shedding light on your legal rights, the merits of your case, and the comprehensive personal injury claim process.
We understand that the aftermath of a distracted driving accident can be an arduous journey, filled with uncertainties. But rest assured, at CLG Injury Law, you'll find steadfast allies, committed to fighting for your rights and working tirelessly to secure the compensation you rightfully deserve.
When it comes to distracted driving accidents, we are not just a law firm; we are your partners in justice.
Our injury law firm serves all New Brunswick, Nova Scotia and Prince Edward Island, with offices in Moncton, Saint John, Fredericton, Miramichi, Bathurst, Charlottetown, Truro, and Halifax. We can meet you at our offices, home, hospital, or via videoconferencing. We are here to help you though this rough time in anyway we can!
Serving The Maritimes Since 1987
See what our clients have to say about their experience with CLG Injury Law:
Claims Against At-Fault Party
Claims for SEF 44 Insurance?
Claims for Section B No-Fault Benefit

Who is covered by Section B No-Fault Benefits?

Loss of Income Benefits

Limitation Period for Section B Benefits

Medical and Rehabilitation Benefits
Claims for Collateral Benefits?

Which benefits are Deductible from Damages?

Deductibility in Benefits in Insurance Contracts

Which Benefits are Non-Deductible from Award Damages?
What is a Minor Injury CAP Case?
How To Proceed With A Claim - 5 Steps
STEP 1: Meet with a Lawyer

Call our office for a free consultation with an experienced injury Lawyer. We will inform you of your legal rights, time limitations, obligations and the injury claims process.

You should know your legal rights before signing any documentation or discussing your case with the insurance representatives.

We can meet you at home, hospital, via video conference or at any of our 9 offices located throughout the Maritimes.

There is NO obligation and No Fees if No Recovery
STEP 2: Focus on Your Medical Recovery

Our goal is to help you receive full treatment, proper attention and the best rehabilitation needed for your recovery. Our legal team has the experience and resources to refer you to medical professionals and specialists who will provide expert opinions to establish the nature of your injuries and also provide recommendations required to help you achieve maximum medical rehabilitation and recovery.

Our dedicated Lawyers will help you understand medical insurance matters as well as pursuing treatment payments from the no fault Section B provider. We will also document and record information on your medical treatment. Our firm will handle the legal details so you can focus on your medical well-being.
STEP 3: Gathering Facts and Evidence

Our law firm will gather the facts and evidence required to:

Investigate liability for the accident;

Assess the nature and extent of the injuries;

Determine past and future loss of income

Determine loss of valuable services (homecare);

Assess the cost of future care.

Our law firm has a network of independent medical experts, engineering experts, vocational rehabilitation experts, future care experts, actuarial and economic experts.

Our relationship with these experts will help you receive full and fair compensation.
STEP 4: Lawsuit & Discovery

Generally speaking, you have 2 years to file a lawsuit, if you are injured as a result of someone else's negligence. However, this time limit may be significantly reduced depending on the particular facts of your case.

Once we review your case and gather facts and evidence, we will file the lawsuit on your behalf.

You may be required to attend an Examination for Discovery, whereby the Defence Lawyer is permitted to question you under oath. We will guide you through the process and thoroughly prepare you for the questions at Discovery.

Our Lawyers will be sitting beside you to ensure all questions are proper and relevant.
STEP 5: Settlement

Over 95% of injury cases are settled before Trial. We will only recommend settlement if it is in your best interest. Although the vast majority of cases are settled, we prepare every case like it is going to Trial.

If the insurance company does not make a fair and reasonable settlement offer, we are prepared to go to Trial. Our Lawyers are experienced and knowledgeable Trial Lawyers and are very familiar with the Trial process.

Our proven track record confirms you can expect professional service with excellent results.
See What Makes CLG Injury Law Different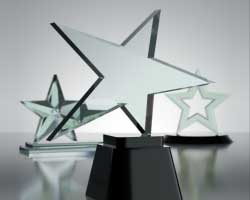 Recognized by the legal community for both ability and ethical standards. Our clients receive professional service. See Reviews
Call Now for a No Obligation, Free Interview to assess your claim!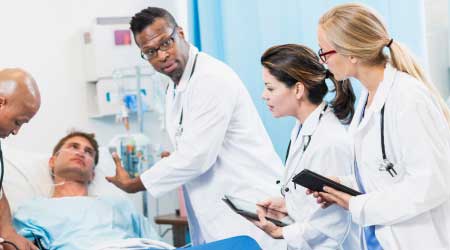 Serious Injury & Fatalities
CLG Injury Lawyers handle all types of cases involving serious injuries or fatality, including:
Frequently Asked Questions
 Explore the resources below to help answer all of your accident injury questions:
The Alarming Reality of Distracted Driving
In an age where technology and multitasking have become the norm, the consequences of distracted driving are more significant than ever. Here's a glimpse into the startling statistics that highlight the prevalence and risks associated with this dangerous behavior:
Multi-Tasking on the Road: A survey spanning six countries revealed that 35% of drivers admitted to changing clothes while driving, 13% applied makeup, and 15% engaged in sexual activity behind the wheel (WIRED, 2010).
Canada's Grim Milestone: Some regions in Canada have witnessed distracted driving fatalities surpassing those caused by impaired (drunk or drugged) driving (Traffic Injury Research Foundation, 2019).
Distraction in Collisions: In 2016, distraction played a role in 21% of fatal collisions and 27% of those causing serious injuries (Canada Safety Council, 2019).
The Mobile Phone Menace: According to the U.S. National Safety Council, approximately 1.6 million car crashes, constituting 26% of all car crashes in the United States, involve phone use, including hands-free phone use (CAA, 2020).
Radio Roulette: An astounding 78% of Canadians admitted to frequently changing the radio station while driving (CAA polling, 2020).
Navigational Distractions: Nearly half (47%) of Canadians have programmed a destination on their GPS or mobile device while driving (CAA polling, 2020).
Soundtrack Switching: A quarter of Canadians confessed to changing a song on their phone while driving (CAA polling, 2020).
Romance on the Road: A web survey of Canadian drivers in 2017 discovered that 14% had engaged in romantic activities while driving, and 3% had even flossed behind the wheel (belairdirect, 2017).
Deadly Dialing: Dialing a phone number while driving increases a teen's crash risk by six times (NHTSA, 2018).
Perilous Phone Calls: Dialing a phone ranks as one of the most dangerous distractions, elevating a driver's crash risk by 12 times (Virginia Tech Transportation Institute, 2016).
Reading and Writing Risks: Reading or writing while driving amplifies the risk of a crash by 10 times (Virginia Tech Transportation Institute, 2016).
Emotional Hazards: Driving while crying or visibly angry heightens the risk of crashing by 10 times (Virginia Tech Transportation Institute, 2016).
Misleading Hands-Free Devices: Surprisingly, using a hands-free electronic device is four times more distracting than conversing with an adult passenger (Driver's Alert, 2017).
These statistics serve as a stark reminder of the imperative need for heightened awareness and a commitment to combating distracted driving, ensuring the safety of all road users.
An informed client is a happy client. Check out the latest CLG Injury Law News, Health & Safety Tips, Recalls, Law Briefs, and more: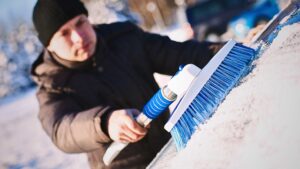 In this blog post, we delve into the importance of diligently removing snow and ice from your vehicle before hitting...
Read More Of This Blog
The 15 Reasons That You Should Contact Us
With over 35 years experience, our personal injury law firm understands the impact an injury has on your life, including the physical, emotional, and financial burden placed on you and your family. There are many reasons to chose CLG Injury Law to represent you..
We want to get you back to your life…where you belong.
We take care of your legal Struggles - So you can get back to what matters