Should I contact police after a car accident?
Generally speaking, if you've been involved in an automobile accident in which you were hurt as a result of negligence on the part of another driver, it's a good idea to let the police know about it. You can do this by contacting the police department directly, or by dialing 911 and mentioning to emergency personnel that you've been hurt in an accident. While 911 telephone dispatchers do not automatically notify law enforcement about reports of automobile accidents in every single situation, they will generally take such action where the 911 caller specifically mentions that one or more persons has been injured as a result of the accident.
Why is it so important to get the police involved? From a litigation perspective, the answer is quite clear. The responding officer will use the information he gathers at the accident scene to fill out an official document known as a police accident report (sometimes referred to as a "motor vehicle accident report").
The police report will contain valuable information such as: the date, time, and exact location of the accident, the identities of the parties involved, detailed information regarding all vehicles involved in the collision (including license plate, year, make, model, color, sedan/SUV/ coupe, etc., and information as to whether parts of any vehicle were malfunctioning or defective prior to the accident), a summary of any and all injuries claimed to have been sustained, a description of any alleged property damage, weather and road conditions at the time of the incident, names and/or contact information for any witnesses (as well as any statements those witnesses may have provided at the scene), and a subjective account from the officer himself detailing what appears to have transpired and why/how it happened (including who may have been at fault). The police report is a crucial tool relied upon by plaintiff's lawyers to prove a defendant was legally responsible for an accident and the resulting injuries to their client.
Even if it is not clear immediately following an accident whether you've suffered injuries that are serious enough to warrant a lawsuit, your best bet is to request that the police respond to the scene anyway so that the responding officer ends up generating a police report. If it turns out that your injuries are in fact actionable, that report will go a long way towards corroborating your claims during the discovery phase of your case. And even if it turns out that you are not seriously hurt, the report may still come in handy (for instance in the event that the insurance company tries to pin the blame on you). Simply put, the mere existence of an official police report concerning your auto accident affords you peace of mind because it reduces the likelihood of you being blamed for a car wreck that was someone else's fault.
✓ You Pay Nothing Until We Win       ✓ Free Case Evaluation        ✓ 25 Percent Contingency Fees
CLG Injury Law understands that your accident has had negative impacts on your life. Contact us today to get us fighting for you in your corner. Let's get you back on the road of life.
We are here to help clients and people. If you are experiencing difficulties in your life due to an accident, please reach out and let us help fix this disruption to your lifestyle. We are here for you!
An informed client is a happy client. Check out the latest CLG Injury Law News, Health & Safety Tips, Recalls, Law Briefs, and much more: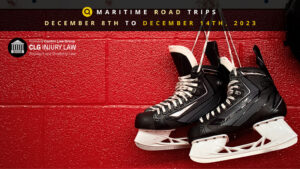 Get ready to hit the road and explore the best of the Maritimes during the week of December 8th to...
Read More
Browse other sections to find out more information about your situation: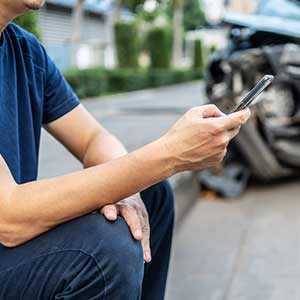 We answer your questions about what to do after an accident, doctors & more.
Learn all about what your case is worth and if you should proceed with your case.
Find out what you need to know before contacting a lawyer after an accident.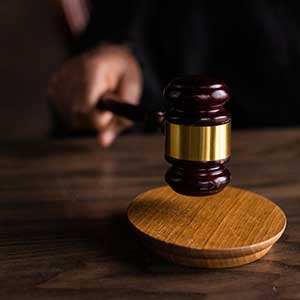 We tackle your questions about the settlement and litigation process.