Road Trips: Destination Drives for the Week of November 17th to November 23, 2023
Embark on a journey through the picturesque Maritime Provinces! This road trip promises a symphony of experiences, from the enchanting sounds of live music to the heartwarming joy of Christmas markets and fairs.
But that's not all – we're adding a dash of adventure with crisp outdoor camping, where you can reconnect with nature under the starry skies. And don't forget to step back in time as you explore the rich history of the region.
Get ready for a road trip of a lifetime, where every twist and turn leads to a new, exciting chapter in your journey.
Atlantic Canadian Craft Brew Fest
November 18th, 2023 | Moncton, NB
Raise funds for United Way while tasting your way through local craft beer, cider, mead and food.
Learn more at: https://ambereffect.com/events/
Charlottetown Christmas Festival
November 17th, 2023 to January 2nd, 2024 | Charlottetown, PEI
Featuring the Victorian Christmas Market (Nov 24-26, 2023), live music, classic Christmas movies, Breakfasts with Santa, horse and wagon rides, holiday-themed hotel packages, the Indigenous Artisan Market, Whoville-Inspired Christmas Village, Decks the Halls Series at Founders', LIVE @ the Centre Holiday Shows, Holiday Magic on the Plaza, Capital New Year & much more.
Learn more at: https://www.discovercharlottetown.com/christmas-festival/
Acadia Christmas Craft Expo
November 17th to November 19th, 2023 | Wolfville, NS
The Acadia Craft Expo is the longest running Christmas Craft Fair in Nova Scotia and has become an established tradition for generations of makers, crafters and the public.
Learn more at: https://acadiacraftexpo.com/
Christmas at the Station
November 16th to November 19th, 2023 | McAdam, NB
The McAdam Railway Station invites you to join us for Christmas at the Station from Thursday, November 16 to Sunday, November 19. See this historic heritage railway station all decorated and lit beautifully for Christmas – it is a magical experience for the entire family. Every visitor is greeted with a hot cup of cider and each room is decorated by non-profit organizations, residents of McAdam, and local businesses.
Learn more at: https://mcadamstation.ca/
PEI Symphony Orchestra: Kira Omelchenko
November 18th, 2023 | Charlottetown, PEI
Spotlighting guest conductor Kira Omelchenko, join the PEI Symphony Orchestra for a diverse and delightful program that spans cultures and eras. Experience spectacular works including Debussy's Tarantelle Styrienne & Sarabande, Shostakovich's Waltz No. 2, and a special tribute to Louis Armstrong.
Learn more at: https://confederationcentre.com/venues/sobeyfamilytheatre/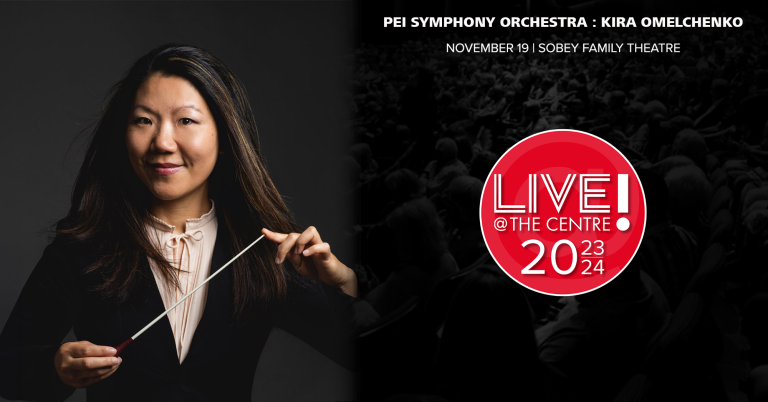 Nordic Hut Coastal Camping
November 15th to December 31st, 2023 | Tangier, NS
Escape to the rugged coast of Norse Cove for cozy camping in an ocean side Nordic hut! Savour a delicious charcuterie board, made just for you, before exploring seaside walking trails, overlooking the 100 Wild Islands—keep an eye out for porpoises, seals and sea birds. Relax by the campfire to see the night sky like never before, and wake up to the sounds of the ocean, surrounded by nature! At Norse Cove, you can get away from it all and be just one hour outside of Halifax!
Learn more at: https://www.norsecovecamping.com/booking-page
Christmas At The Lady Smith Manor
November 18th, 2023 | Dorchester, NB
Join us for "Christmas At The Manor". A unique Christmas Market filled with a selection of local artisans, holiday treats and an unforgettable experience of being part of a "Dickens Christmas Carol". Local artisans & vintage inspired vendors, a cozy outdoor fire, hot chocolate & apple cider bar, live Christmas music and the chance to get the cutest Christmas card picture around. Discover the wonder of the holiday season, hidden inside a Victorian Christmas.
Learn more at: https://ladysmithmanor.com/christmas-at-the-manor-2023/
Storehouse Tavern Concert Series – Fortress of Louisbourg National Historic Site
November 17th, 24th, and December 1st, 8th, and 15th, 2023 | Louisbourg, NS
This fall, discover talented Atlantic Canadian musicians and savour local flavours during the Storehouse Tavern Concert Series at Fortress of Louisbourg National Historic Site.
Learn more at: https://www.fortressoflouisbourg.ca/  
And that's just the beginning! Stay tuned for our weekly road trip updates and share in the Fun Times in the Maritimes. Don't miss out the adventure!