How is a personal injury case initiated?
A lawsuit is initiated by filing and serving a Notice of Action with Statement of Claim. You, as the injured party filing the lawsuit, are designated as the "Plaintiff." The person or entity you claim is responsible for your injuries is designated as the "Defendant." The Notice tells the parties where and when the case will be heard. It also sets out the time limit by which the defendant must respond to the allegations.
The Statement of Claims provides an outline of the plaintiff's case against the defendant. It outlines who the plaintiff is suing, why he is suing them, and what he is seeking in terms of damages. Once the Notice of Action and Statement of Claim are filed with the court, copies must be delivered to all parties to the lawsuit. This is known as "service of process."
Once the defendant is served, he typically responds by filing and serving a responsive document called a Statement of Defense. This addresses every allegation made by the plaintiff in the complaint. It may also set forth various defenses to the allegations. These defenses, often referred to as "affirmative defenses," are the legal reasons why the defendant claims it should not be held liable for the plaintiff's injuries.
✓ You Pay Nothing Until We Win       ✓ Free Case Evaluation        ✓ 25 Percent Contingency Fees
CLG Injury Law understands that your accident has had negative impacts on your life. Contact us today to get us fighting for you in your corner. Let's get you back on the road of life.
We are here to help clients and people. If you are experiencing difficulties in your life due to an accident, please reach out and let us help fix this disruption to your lifestyle. We are here for you!
An informed client is a happy client. Check out the latest CLG Injury Law News, Health & Safety Tips, Recalls, Law Briefs, and much more: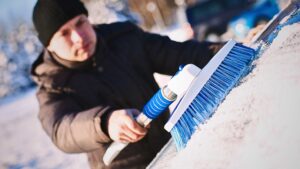 In this blog post, we delve into the importance of diligently removing snow and ice from your vehicle before hitting...
Read More
Browse other sections to find out more information about your situation: