How can I help my lawyer to achieve the best outcome in my case?
You can help your lawyer successfully handle your case by doing the following:
TALK TO NO ONE – Don't talk to anyone outside of your family about your case, unless one of the lawyers or investigators from your lawyer's office is present. You should always require identification, so that you are sure to whom you are talking.
Do not talk to an insurance company, a claims agent, company representative, or any type of agent, lawyer, or investigator without first notifying your lawyer, so that your lawyer or someone on his staff can be present to protect your interests.
If you have already given a statement of any kind, notify your lawyer immediately.
✓ You Pay Nothing Until We Win       ✓ Free Case Evaluation        ✓ 25 Percent Contingency Fees
CLG Injury Law understands that your accident has had negative impacts on your life. Contact us today to get us fighting for you in your corner. Let's get you back on the road of life.
We are here to help clients and people. If you are experiencing difficulties in your life due to an accident, please reach out and let us help fix this disruption to your lifestyle. We are here for you!
An informed client is a happy client. Check out the latest CLG Injury Law News, Health & Safety Tips, Recalls, Law Briefs, and much more: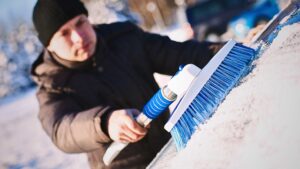 In this blog post, we delve into the importance of diligently removing snow and ice from your vehicle before hitting...
Read More
Browse other sections to find out more information about your situation: