Five Important Tips When Four Wheeling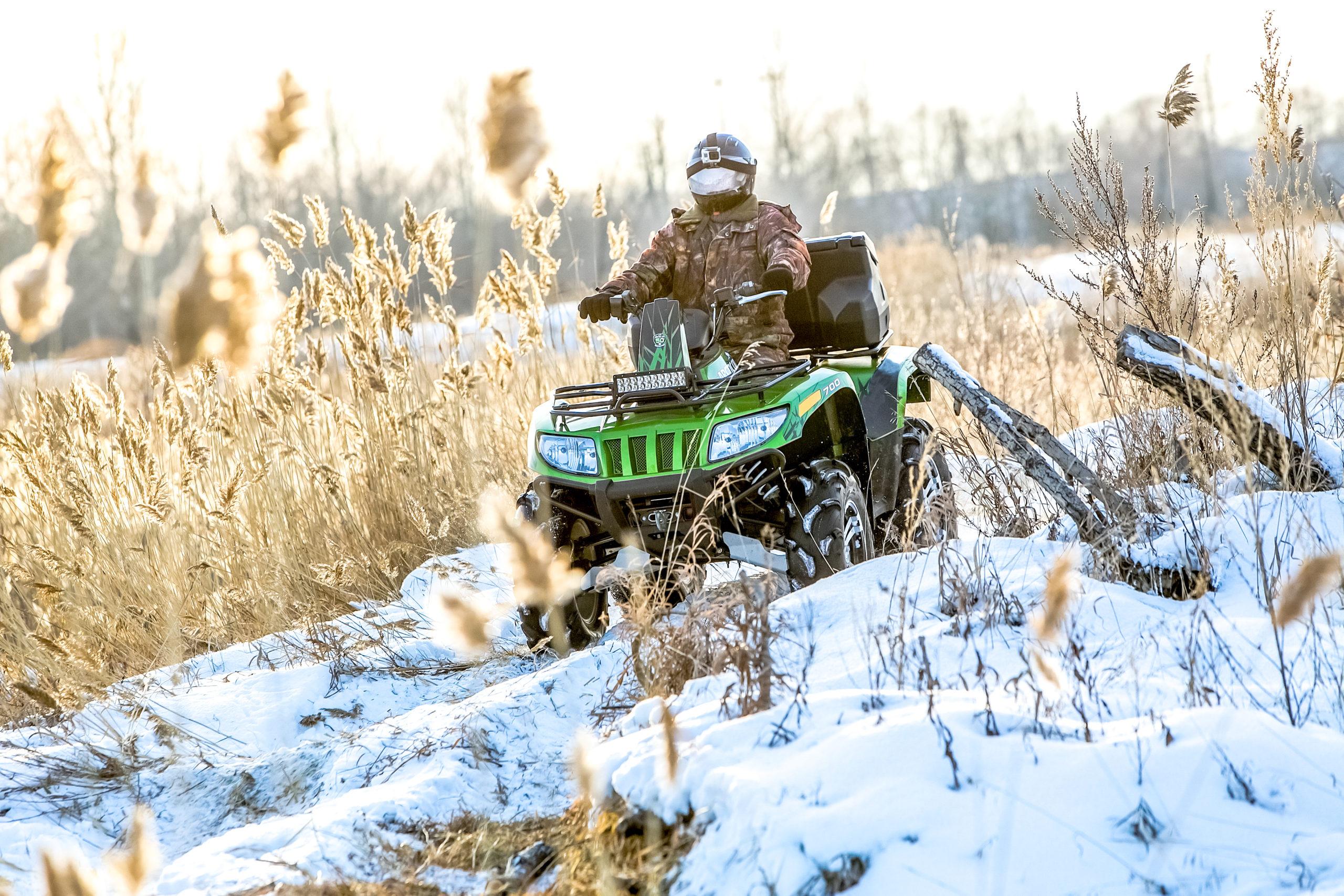 Four wheeling can be a fun way to spend time outside with friends and family. However, like any motor vehicle, an ATV (all terrain vehicle) can result in serious injury if the safety standards are ignored.
Here are 5 tips to safely operating an ATV.
1. Extra Safety Precautions Should Be Taken for Children
1/3 of injuries from four wheeling accidents involve children. Children below 16 are twice as likely to get hurt riding an ATV. Four wheelers rely on weight transfer, and children either don't have the weight, or don't know how. Always ride with an adult.
2. Never Ride an ATV Without Protective Gear
You should never ride a four wheeler in shorts and sandals. Always wear a helmet, eye protection such as glasses or goggles, and wear appropriate clothing that covers your body to avoid further injury if in an accident.
3. Ride at the Appropriate Places and Times
ATV's are made for off roading, so avoid driving them on pavement, and on the street. Driving on the street also increases the risk of collisions with cars, cyclists, and pedestrians. Driving at night causes reduced visibility, so it is best to ride during the day.
4. Always Ride Sober
Four wheeling can be a very social activity. But just like driving a car, you should not be drinking and driving any motor vehicle. It can be risky for you, and any passenger you take with you if you decide to drive under the influence.
5. Know How to Ride Correctly
ATV owners often have the correct permit, but if many people take turns riding, everyone must know how to ride correctly. Four wheelers can be very dangerous if they turn over, so the rider needs to know how to avoid it. Safety training lessons are a good idea for those who are looking to ride.
CLG Injury Law has over 35 years of experience advocating for clients who have suffered injuries following a motor vehicle accident. With 5 locations serving NS, NB, and PEI, contact Cantini Law for a free consultation at 1-800-606-2529.