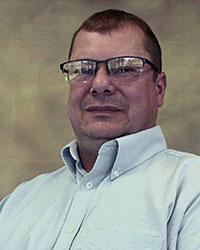 David MacCoubrey is the marketing Manager for CLG Injury Law. He started with the firm in February 2023. With 20 years experience, he has a strong background in marketing and design. He graduated from the New Brunswick Community College in 2001 with a certificate in Digital Communications. In 2004, he graduated from the University of New Brunswick with a Bachelor of Arts majoring in Media Studies.
David started his first marketing company in university and from there, never looked back. He has lived and traveled all over Canada. He considers Fredericton, New Brunswick, his home-base.
David is the former owner and operator of the award-winning integrated marketing company Sirf Marketing. The firm worked with a wide variety of clients across the country. When not working, David likes to cook new dishes, gardening, photography, hiking, camping and attending live music events.
Phone Number: 506-857-2544
Email: dmaccoubrey@clginjurylaw.ca